When it came time to decorate our second baby's new nursery, we found ourselves faced with a little helper and a big blank wall:

As a graphic designer I tend to like art that is graphic and a bit unique, but still very classic. For this space we decided to frame children's illustrations to create a colorful, sweet, nursery-appropriate gallery wall.

The pieces themselves were taken from vintage children's books. We ordered some of our childhood favorites from eBay and etsy and then pulled the most nostalgic illustrations. We mixed and matched standard-sized, white frames and then had custom mattes cut to size for each individual image. This was much more cost-effective than custom frames, and kept the design cohesive but still visually interesting.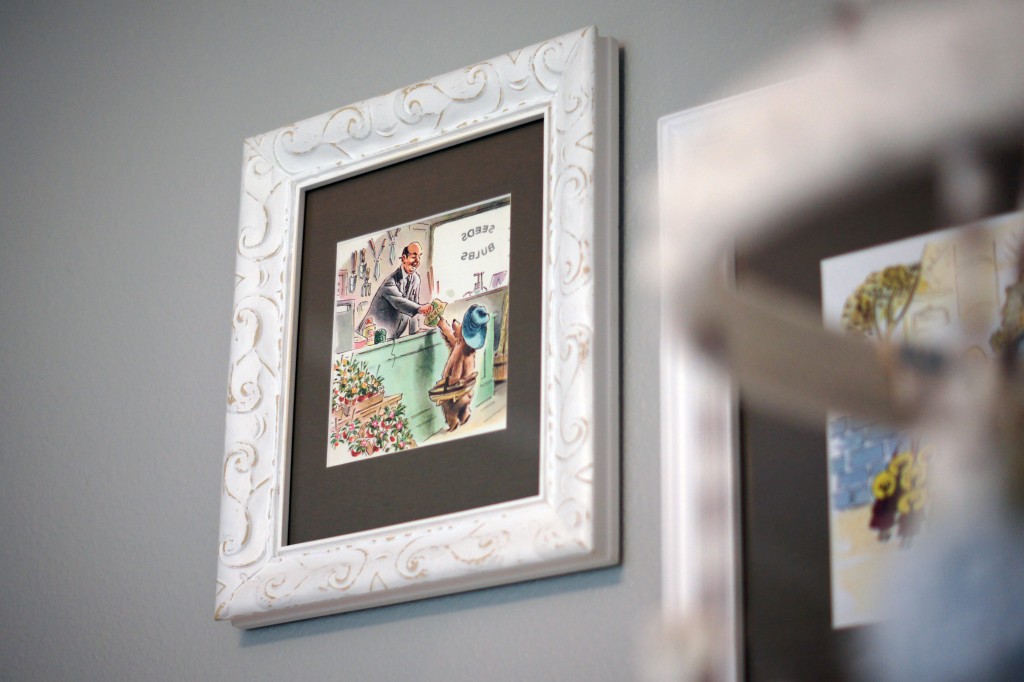 We love the look and hope that we get to enjoy them for at least a while longer before little John Clayton is tall enough to pull them off of the wall!