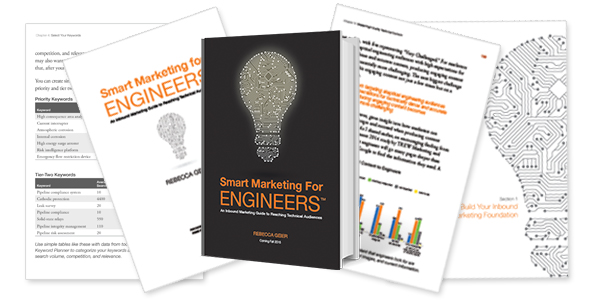 Take a look at Rebecca Geier's newly published book, Smart Marketing for Engineers. This was a big project for LLB Designs in 2015 and it has been very exciting to see the book come to life. Â The project included the design of a 235 page book as well as covers and front matter. The book was published in hardcover as well as Kindle and eReader electronic versions.
We also designed promotional materials including an author one-sheet and a landing page for the TREW website.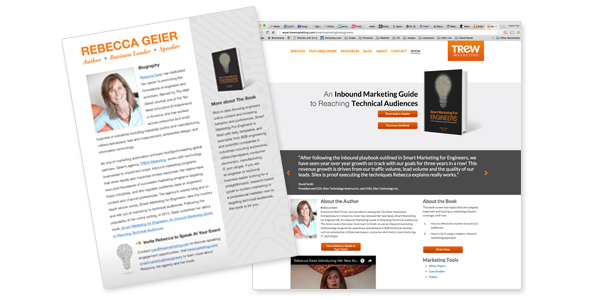 And of course no book launch would be complete without a launch party!