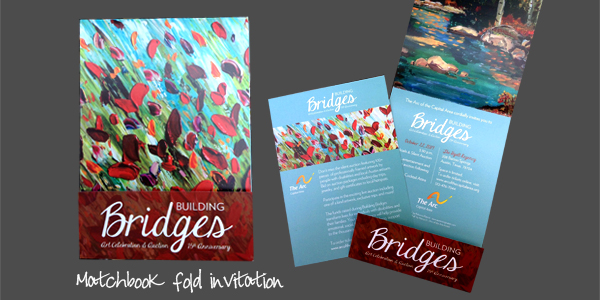 The 15th anniversary of the Arc of the Arts Building Bridges event was a success! We designed the save the date, invitation and program for the event. Each featured two beautiful pieces of artwork: "Serenity in Fall" by Arc of the Arts Artist Nancy D. and "Perpetual Light" by local artist Rebecca Patrick. We pulled some of the reds and blues from each piece to tie the collateral together. The invitation was a unique matchbook fold, which also housed a separate insert card.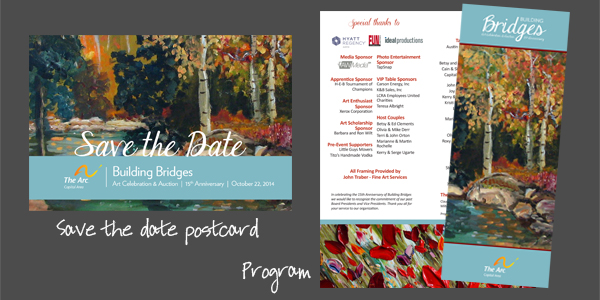 Thanks for a wonderful evening, Arc!
Photo courtesy of TAPSNAP.